Emily has got it. She's got the passion, the vision, the enthusiasm, and the incredible talent to capture the truth in moments that will take your breath away for years to come. The cherry on top of that, is that she's a genuinely kind, caring, adorable human who you can't help but feel an instant connection with. We feel so fortunate, blessed, and excited to have chosen Emily to document our engagement and wedding. For the first time, we have a visual time capsule of our love, and it's the most beautiful gift imaginable. If you want to come away with an amazing, real, beautifully executed album AND have a ton of fun while making it... look no further! 💛
I adore Emily! The very first time I ever met her, I felt like I knew her forever. She is so genuine and kind, so easy to talk to! No matter how nervous or awkward you are, she talks you through everything which in turns makes all your photos extremely genuine and candid. I am in love with each and every picture i got from em and will absolutely be using her for many times to come!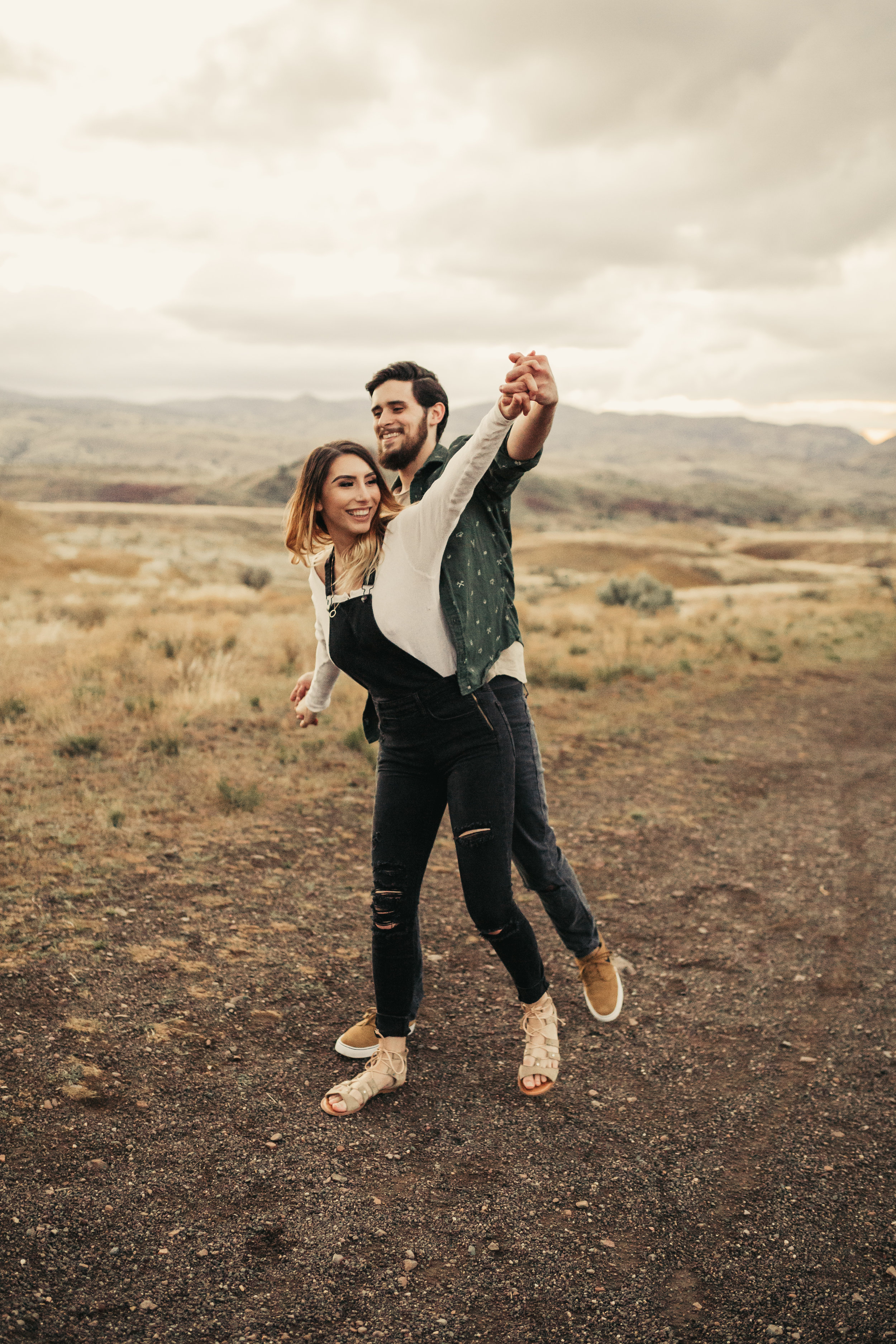 Wow, I seriously don't know where to start with this gal! Emily is truly exceptional. The time and dedication she puts into her work & those around her cannot be beat. She has an incredible heart and will always go the extra mile to make you smile & laugh! My fiancé & I have had three sessions with her now, and she has exceeded our expectations each & every time! You want a killer landscape & one hell of an adventure? Emily is your girl! Whatever you envision, Emily can deliver.
If you're looking for a wedding photographer who will capture the raw emotion and allow you to not only see but really FEEL the parts of the day that weren't visible to you in the moment, go with Emily Vandehey! She's amazing, bubbly, efficient, and so fun to work with. Thank you for capturing our special day!
ABSOLUTELY incredible experience with Emily Vandehey Photography! The vibrant energy and amount of positivity that comes out through these shots is absolutely stunning! The most beautiful soul to work with, and I cannot wait to work with again her spirit and drive for perfection is effortless.
Oh Emily! Where do I begin?!
This woman is a bubbly, outgoing and a totally gifted photographer. Weddings, maternity, engagement or just a fun adventure with some pictures... She is your gal! She makes life easy because she has such an eye for beautiful shots, how to set up and position things just right AND she makes you laugh along the way! Moral of this long post.... YES, YOU WANT TO USE EMILY AS A PHOTOGRAPHER BECAUSE SHE IS SO FREAKIN' TALENTED!
Emily is absolutely phenomenal. She has such a compassionate heart and is an amazing photographer. She makes the uncomfortable idea of someone taking pictures of you seem so natural. I always recommend her. 10/10
The whole experience was amazing! Emily truly is talented! I'm so happy to have had her take photos for me and my boyfriend. 100% worth every ounce of time & money.
The most personable, creative & comforting. If you're looking for a photographer there is no reason to look farther, she's spunky & fun. She'll keep you on your toes and ready for the next time you get to see her. Aside from knowing Em for many years now, she never seizes to amaze me with the beautiful work she does. Being my heaviest weight, not fully prepared for the wedding of my dreams (we crunched) having a back yard wedding, and all of the other bumps in the road SHE PULLED THROUGH. She has a way of filling your heart with joy and your eyes with hearts as you get to live your experiences for life through her work. I'm so extremely thankful for such an awesome experience, she will make every person involved feel wonderful regardless if it's 2 or 20. Thank you doesn't even begin to cut it. I love you, Em.